Dental Veneers Leesburg
Dental veneers are custom-made thin laminates used to enhance your smile. They improve teeth imperfections such as gaps, chips, size, and shape. Dental veneers have improved many smiles including those with stubborn tooth discoloration. This cosmetic dental procedure is ideal for patients concerned with their smile's overall appearance. We invite you to learn more about dental veneers below. Then, contact our team to schedule a consultation.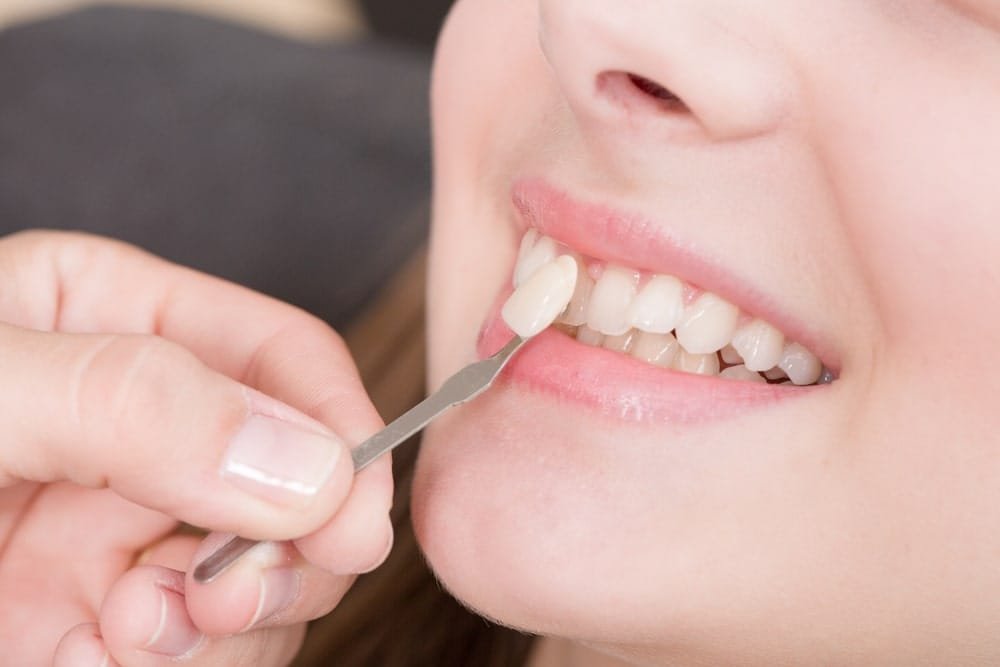 What are dental veneers?
Veneers are a cosmetic dental procedure that improves the appearance of teeth. In brief, they are custom-made laminates used to correct several dental concerns. Examples include the following.
Chipped teeth

Gaps

Crooked teeth

Misshapen teeth

Misaligned teeth

Severe discolored teeth
Our dental office provides a thorough exam and consultation. We will review your medical history while assuring teeth and gums are healthy. Typically, candidates with good oral health are candidates for veneers. If veneers are recommended, mouth impressions are taken to begin creating the veneers. These thin-laminates can be used for one tooth or more depending on your needs. Patients should note that some teeth enamel is removed to properly fit the veneer. In addition, veneers last up to 10 years. They will need to be replaced at that point.
How do I care for my veneers?
Patients should brush and floss regularly to avoid plaque and tartar buildup. Even though the tooth is covered by a veneer, it can still be affected by the buildup. Moreover, maintain your routine exams and cleanings.
Learn more today.
There are several ways to improve your smile. Veneers may be your ideal solution. Learn more by contacting us today. Call (571) 789-1230 or book an appointment online. We proudly accept new patients and most insurances. Furthermore, our office is conveniently located at 552 Fort Evans Road, Suite 100 Leesburg, Virginia 20176. We hope to see you soon!
Opening Hours
Mon – Fri: 8am – 7pm
Sat – Sun: 24 Hours