Reliable Teeth Whitening Services in Leesburg, Virginia
In-office teeth whitening is the safest and most effective solution to brighten your smile. Our dental office uses the latest technology to whiten teeth up to 8 shades lighter. Likewise, this procedure is a great option for those wanting to enhance their smile.
We encourage our patients to speak to us today about this treatment. Schedule your appointment today and learn more about our fast, safe, and effective in-office teeth whitening treatment at our dental clinic in Leesburg, Virginia.
What is in-office teeth whitening?
In-office teeth whitening is performed by a trained dentist to effectively whiten your teeth. This procedure is typically performed in under 2 hours and the results last up to 3 years. Most patients prefer this procedure due to its safe and state-of-the-art technology. Moreover, interested patients will need an exam and consultation to assure the procedure is right for them.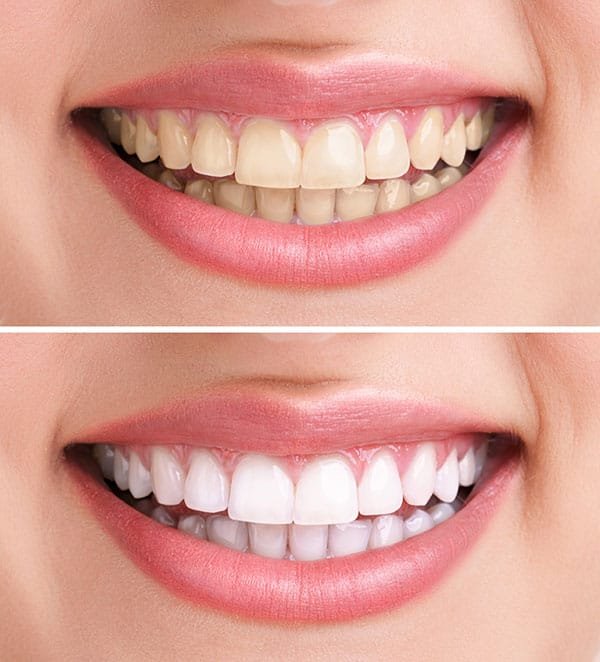 The procedure is simple. You book an appointment for teeth whitening treatment and visit our dental clinic in Leesburg, Virginia. A barrier is applied to the gums and lips. Next, the bleaching agent is applied to the teeth and a special light is used to activate the chemical. The bleaching agent is then reapplied every 15 minutes within a one-hour period.
Once complete, the dentist removes the teeth whitening agent and barrier. Finally, the patient receives instructions on how to maintain their new bright smile.
How can I maintain a whiter smile?
Patients can maintain a whiter smile by simply caring for their teeth properly. We advise brushing your teeth at least twice a day and flossing daily. In addition, avoid drinking staining beverages such as red wine and coffee. Limit tobacco use and maintain your dental cleanings.
Contact us.
In-office teeth whitening is a great solution to safely brighten your smile. Learn more today by scheduling an exam and consultation. Patients may call (571) 789-1230 or book an appointment online. Our office is located at 552 Fort Evans Road, Suite 100 Leesburg, Virginia 20176. Moreover, our dental office is always receiving new patients and most insurances are accepted. We look forward to meeting you.
Opening Hours
Mon – Fri: 8am – 7pm
Sat – Sun: 24 Hours